Bangladesh Premier League 2016. BPL 4 Will Be Held in November 2016 in this year. After two years delay, the third edition of the Bangladesh Premier League T20 tournament was held in November-December last year with six franchises. Fourth edition of BPL 2016 tournament will never be late. In this year 2016, Bangladesh Cricket Board Director Jalal Yunus says at Thursday's conference the fourth edition of Bangladesh Premier League will begin in November 2016.
BPL 4 Match Schedule and Fixture 2016
Few changes are expected during this fourth edition of the tournament, such as the number of teams and venues. As per sources,the fourth season will feature all six teams from the previous season plus two new franchise from Khulna and Rajshahi. The tournament will be expected to be held in four different venues including Dhaka, Chittagong, Cox's Bazar, and Khulna. Yunus said on Board meeting held in 31 march, "We had earlier spoken about including more franchises we will discuss it in a board meeting,"
BPL governing committee have expressed interest in retaining two existing franchise from Khulna and Rajshahi after a brief suspension both franchise faced during the third edition of the tournament. In addition to eight teams, a request was officially filed for a franchise based on Noakhali, however, BPL Governing Committee denied the request indefinitely.
Comilla Victorians owner of Mustafa Kamal, led by Mashrafe Bin Mortaza, had beaten Barisal Bulls in the final to win the last edition of the tournament. As a captain Mashrafe Bin Mortaza won the last three consecutive BPL tournament.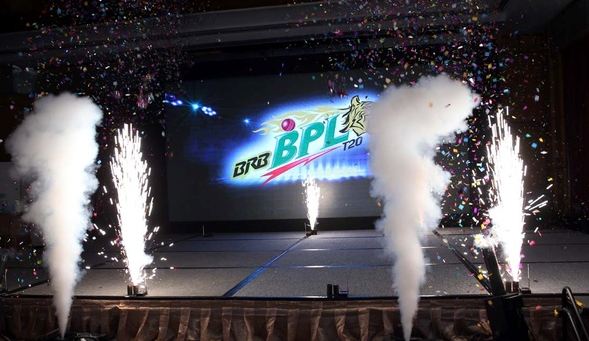 BPL T20 2016 Opening Ceremony
After almost two years delay, third edition auction was held on 22 October 2015 in Dhaka. Six franchises participated in this auction.The 3rd season was officially launched at the Sher-e-Bangla National Cricket Stadium in Mirpur on 20 November 2015.A total of 34 matches including the championship game was help in two venues.
The first and third league of the tournament was played at Dhaka while the second league was held at Chittagong.In December 15, 2015, championship game was held which Comilla Victorians won the championship by defeating Barisal Bulls by three wickets. After the finishing of third edition Bangladesh Cricket Board committee plans to expand the tournament massively during the Fourth season.