England will play West Indies in  ICC T20 World Cup Final Match 2016. After a thrilling winning, England and West Indies both team going to Kolkata's field for the ICC T20 World Cup 2016 Final match. The Caribbean will take on England at Eden Gardens in Kolkata on Sunday after Eoin Morgan's side defeated Black caps, by seven wickets, on Wednesday and West Indies also defeated host team India also by seven wickets, on Thursday.
England vs West Indies Today T20 World Cup Final Match 2016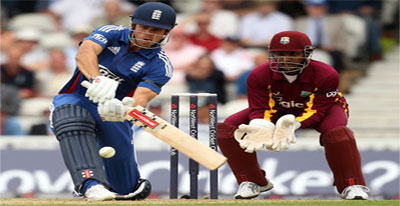 Before staring the ICC T20 World got under way, it was bottomless to think that a team like England, which struggles against the turning ball and is so often inconsistency, would make the final. At the semi-final, England defeated New Zealand in Delhi, thanks to explosive batting from opener Jason Roy, the bowling disciplined and purposeful, the batting operating at just the right speed and Eoin Morgan's captaincy clever and pro-active. Winning against Black caps England move on to the final in Kolkata where they will face the West Indies.
West Indies vs England World T20 Final Match
Teams             : West Indies and England
Time                : 7: 30 pm (local time)
Date                : 3/04/2016
Ground           : Kolkata Eden Gardens
Live coverage : Star Sports, ESPN, Neo Sports.
West Indies team, they face a side that prides itself as T20 specialists; a team overloaded with multi-skilled players who bring with them the unmistakable of unpredictability. Lendl Simmons and Johnson Charles taking their team for incredible win against India.Simmons needed a bit of luck on his side, benefiting from two no-balls first by Ashwin and then by Hardik Pandya either one of which would have resulted in the loss of his wicket.The Caribbean's was successful chase of 193 was the second-highest ever completed by West Indies in the T20 game and the highest ever against India.
West Indies, winners of the 2012 Cup, will now face England who won the competition in 2010 in a Sunday final that will give the T20 World Cup its first two-time champion.