Rangpur Riders to Operate Talent Hunt Program in Bangladesh Premier League 2017. BPL 5 is knocking at the door and all the franchises are trying hard to cheer up the local fans and also to involve them as much as possible. As a practice of that Rangpur Riders, one of the regular franchises of Bangladesh Premier League has planned to come up with Talent Hunt program. Even though the idea of talent hunt is not new, but it is most probably the first time any BPL franchise is arranging this sort of program.
Rangpur Riders to Operate Talent Hunt Program in BPL 2017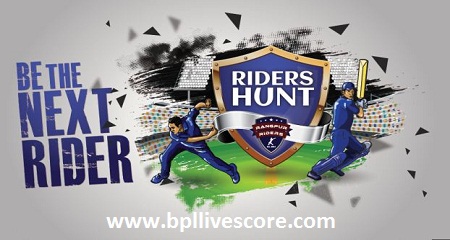 The franchise is arranging the camp as a part of their social campaign to reach to the fans and especially to the local people of Rangpur. As per as the recently announced schedule, Rangpur Riders will arrange the talent hunt program from September 27. It will be a 4day long program and it will come to an end on September 30, 2017. According to Rangpur teams authority the talent hunt will be arranged with a view to finding the latent talent of Rangpur and nurture them for future.  Get also BPL 5 Player Auction 2017.
Earlier, we have witnessed many talent hunt programs and those were mostly to find pace bowlers. But Rangpur Riders talent hunt program is just not for the pacers, batsmen and spin bowlers will also get the chance to present their talents in front of the selectors. Rangpur teams CEO Ishtiak Sadiq has said, "We have a plan to find out the hidden cricketing talents of Rangpur. We will be focusing on spinners, pacers and batsmen to get the best outcome."
Rangpur Riders in BPL 2017
The ownership of Rangpur Riders was changed ahead of the BPL 5. Basundhara Group has bought the ownership right of the Riders. Since then the franchise has come out with some really good plans. The franchise has selected players like Ravi Bopara, Samuel Badree and Thisara Perera. Apart from that they have supplied emergency materials to about 5500 family during the recent flood. The franchise has also arranged a suicide awareness campaign and these sort of activities are really good and will surely have greater impact to the fan and cricket loving people.
Rangpur Riders Team Squad and All Player List In BPL 2017
To know more related to Rangpur Riders and to get all the updates of BPL 2017, please visit our site as much as you can.