Shane Watson Waiting Eagerly to Take Part in Bangladesh Premier League (BPL) T20 2017.Australian all-rounder Shane Watson is regarded as one of the finest all-roundels of last few years. The Aussie all-rounder will take part in the fifth edition of Bangladesh Premier League as in important member of Dhaka Dynamites. We know that the Dynamites are the current champion of BPL and the franchise will surely start their new campaign with a high note as players like Shane Watson is there to help when needed.
Shane Watson Waiting Eagerly to Take Part in BPL T20 2017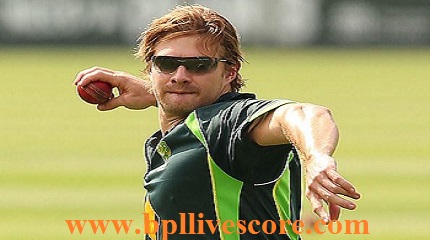 Watson has already expressed his deep eagerness to be a part of the exciting tournament and he is also very confident about the success of his franchise this season. In an official video, published from Dhaka Dynamites Facebook page, Watson said that he is very much keen to play in Bangladesh and hopes that the tournament will bring joy to the cricket lovers of the country. Get also BPL 2017 Live Score Today Match 2017.
Earlier in 2011 Shane Watson visited Bangladesh to play the World Cup. After that he played a three match ODI series in Bangladesh. In the 2nd ODI of the tour the destructive batsman played a magnificent innings of 185 runs in just 96 balls. He hit 15 sixes in that innings. Remembering the memorable incident Watson said, "I played my career best innings in Bangladesh. I hope I will bring back that form in upcoming BPL as well." Beside this Watson uttered the slogan of Dhaka Dynamites- "Jitbe Dhaka dekhbedesh" in Bengali and that actually proves his eagerness to take part in one of the biggest T20 tournaments of the country.
Dhaka Dynamites in BPL 2017
Defending Champion Dhaka Dynamites have formed a strong line up to keep the trophy once again. Shakib Al Hasan is going to lead the side and Sri Lankan great Kumar Sangakkara is also staying with the franchise. Apart from Shane Watson the franchise has players like Sunil Narine, Shahid Afridi, Mohammad Amir and many others who can be the match winner for the team.
Get all the updates of Dhaka Dynamites and BPL 2017 matches here along with live score. Please stay with us and visit us as much as you can.