It is now quite natural for Bangladesh cricket team to take a long break in international cricket. Cricketers are pretty disappointed for this.  The opener batsman Tamim Iqbal feels that this long break hampers  their rhythm in a good performance. But this is the picture of Bangladesh cricket for last 10 years.
In the last August, Bangladesh played their last test match. They last played one day match in last November.  And in last March, the players played their last match in T-20 world cup . They have to wait until October for next international match.
Bangladesh National Cricket Team Next Match Schedule 2016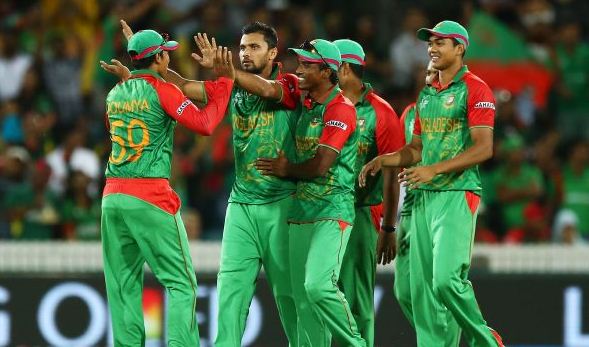 Again Bangladesh has to start from the beginning. They have spent 9 years in international cricket and it is nothing new to Tamim.
He stated, "one player when he is in form, then we understand what will happen in which condition. But when he falls down, it's really tough to get back to the form again.. We never can play  at a row except last year. We played a lot of matches last year. And we know the result. We played very well."
Last year Bangladesh defeated India, Pakistan, and West Indise – the three strong teams. And the team of Masrafe Bin Mortuza  played in the quarter final of the world cup for the first time.
In next October, there is a chance to play against England in Bangladesh. Tamim is looking forward to that. He said," if we perform well in that match, it will be good for us." But Tamim is hopeful that the situation is different now than 2007. Maybe there will be not such long break for Bangladesh team.
Bangladesh New Match Fixture 2016
"So far we know, there will be lots of matches to play for Bangladesh team. If we do well in those matches in the country and abroad, we will step forward . We, who are  senior players would play more 6/7 years. If we able to keep  our team one step forward, we will feel that it is a great success for us,. " he added.