Brazil vs South Africa Olympic Match Details, Preview and Prediction. Brazil vs South Africa Olympic Football Match Preview and Prediction. Olympic, the biggest sports tournament of the world will begin once again from next Friday (August 5). But just the day before that football nation Brazil will face South Africa in their first match of Olympic 2016.
This time Olympic will take place in Brazil and that will be the best chance for the nation to grab an Olympic Gold medal in football for which the country is well known over the world. Brazil vs South Africa Olympic match information including match schedule, timing and preview has been provided in the later part of the news.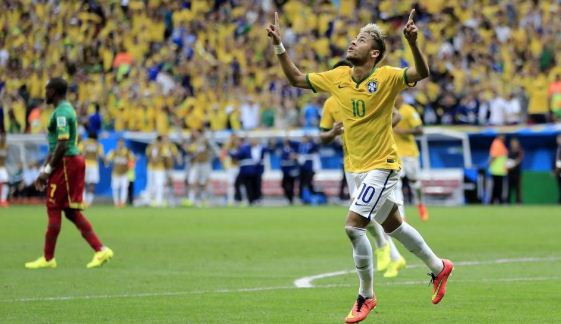 Brazil vs South Africa Olympic Match Schedule In Olympic 2016
Brazil vs South Africa Olympic 2016 (also known as Rio Olympic) football match has been scheduled to take place on 4 August. The match will be started at 16:00 local time. The venue is Mane Garrincha Stadium at Brasilia. Bangladesh is about 9 hours ahead of Brazil in terms of time. Keeping that in mind, it can be said that Brazil vs South Africa Olympic Match will be started at around 1am on August 5 (which will be August 4 in Brazil).
Brazil vs South Africa  Olympic Football Match Live Telecast Tv Channel List
South Africa vs Brazil Match Live telecast will be available in different channels. However, it has not yet been confirmed which channel will telecast the matches in Bangladesh. Live streaming of Brazil vs South Africa match will be available in NBC Live Extra App.
Brazil 1st Match in Rio Olympic Preview
Team Brazil is a strong side and one of the favorites to clinch the Gold in Rio Olympic. The team will play at home which is of course a great advantage for them. In addition to that, the team has Barcelona super star Neymar, who is one of the most talented footballers in recent time. Inclusion of Neymar is Brazil's main strength and both the critics and football fans believe Neymar will be capable enough to take the team towards the Gold medal in Olympic 2016.  Beside Neymar, the team has few promising youngsters including Douglas Santos, William, Gabriel and Rafinha who are capable enough to seal a win for Brazil.
Brazil vs South Africa Football Match Prediction
Brazil is obviously the favorite in this match.  The team has a few footballers who already have vast experience in international and club level football. So it can be said that, Brazil will seal a win in this match.
For more updates regarding Brazil match in Rio Olympic 2016, please visit our site.