Bangladesh Cricket team is going to start a busy season by the series against New Zealand. The team will play 2 tests, 3 ODI and 3 T20 during the season. Before that the team was supposed to attend in conditioning camping in Australia. For that the tigers are currently staying in Australia. As a part of the camp the team will face Sydney Thunders, one of the club of Australia in a One Day match. Bangladesh vs Sydney Thunder match will be held on December 16, 2016. Details of Bangladesh vs Sydney Thunder match has been updated in the later part of the news.
Details of Bangladesh vs Sydney Thunders Practice Match at the North Sydney Oval.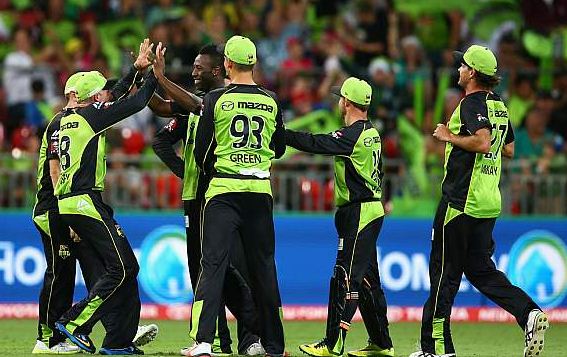 Sydney Thunders is a franchise in Australia which is currently the champion of Big Bash T20, one of the world best T20 tournaments across the world. Team Bangladesh will be appeared as BCB XI in this match. The match has been scheduled to take place on December 16 at Sydney home ground of Australia. The match actually has been arranged as Bangladesh coach Candia Hathurusinghe took all initiatives for the match. He was the coach of Sydney Thunders at one stage of his career. "I am looking forward to the match as it will be a great opportunity for us to assess our overall condition," said Bangladesh coach. Bangladesh Cricket Board (BCB) XI vs Sydney Thunder Live Scorecard Practice Match Result.
On te other hand, Sydney Thunder seems very happy after getting the chance to arrange a match like that. In a latest news it said, "We are very happy to arrange the match."
Match result of Bangladesh vs Sydney Thunder
Bangladesh vs Sydney Thunder match may not be telecast in any channels as it is ust a practice match. However, people will be looking forward to get the result of Bangladesh vs Sydney Thunders match. BCB XI vs Sydney Thunder live score &  match result will be available in our site.  In addition to that, Bangladesh vs Sydney Thunder match result will also be available in different sites including Espn Cricinfo.