Bangladesh Vs Afghanistan ODI Match Schedule Before England Tour 2016. Afghanistan may tour Bangladesh before England. Bangladesh will played three ODI matches against Afghanistan. Bangladesh and Afghanistan 1st ODI match will be held on 25 September, 2016. 
After a long interval from international cricket, Bangladesh will spend a busy time from next month as Afghanistan has expressed their willingness to tour Bangladesh before England.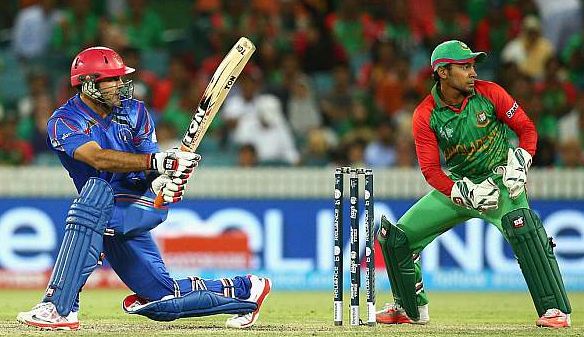 Even one or two days ago, it was yet to confirm whether England team will come to Bangladesh on September to play the planned ODI and Test series against the tigers. After long hours of confusion and uncertainty, England team has finalized to visit Bangladesh to play the matches. On top of that, Afghanistan cricket authority also contacted with Bangladesh Cricket Board (BCB) to play a bilateral ODI series. To know more about Bangladesh vs Afghanistan cricket upcoming series please read the full article.
Bangladesh Vs Afghanistan Probable ODI Cricket Series on September 2016
Afghanistan Cricket Board (ACB) has said that they have already on a discussion with BCB  to play a ODI series against the tigers before the England tour of Bangladesh. The series may be started after the vacation of Eid-ul-Azha. However, Afghanistan vs Bangladesh ODI series exact schedule has not been confirmed yet. And it has also not been decided how many matches will be played between two teams.
Meanwhile the media manager of ACB Aziz Gharwal has said that "We are very much keen to play a ODI series in Bangladesh. However, final agreement has not been done yet. We will post the updates on our website as soon as the two boards take any official decisions."
England cricket team will come to Bangladesh on September 30 this year. The first match between Bangladesh and England is supposed to be held on October 7.BCB is also keen to play an ODI series against any team before that, sources said. And for that BCB is also discussing with one other team on that issue. Meanwhile Akram Khan has said that "We are still discussing the issue. Nothing is final so far."
Bangladesh Vs Afghanistan ODI Match Head to Head
Bangladesh had met Afghanistan twice in ODI format. First match of these two was a sorrowful memory for the tigers as Afghanistan beat Bangladesh by 32 runs. The tigers however, came back and take a revenge on Afghanistan in 2015 Cricket World Cup by beating the Afghan by massive 105-run.
To know more about upcoming cricket series between Bangladesh vs Afghanistan and Bangladesh vs England, please visit our site as we will provide all detail information of these matches.