Shamsur Rahman to Play for Rangpur Riders in Bangladesh Premier League 2017. The fifth edition of Bangladesh Premier League is going to be started very soon. To be very specific the tournament is supposed to be started from November 4, 2017 which is just two weeks away from now. For the very first time in BPL history each team have been given the chance to take five players in the main eleven. Even though it will make the tournament more competitive, still there have been some problems especially for the local players as a few of them were kept away from final selection.
Shamsur Rahman to Play for Rangpur Riders in BPL T20 2017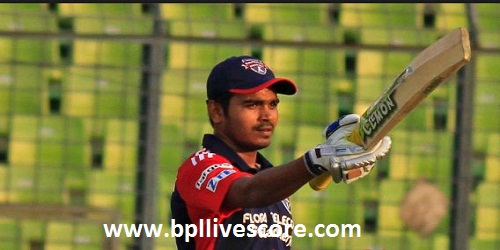 Shamsur Rahman, one of the regular performers of local cricket arena and also in BPL, found it hard to get a team even though he is indeed a proven performer. After a long wait the batsman has managed to find a team. In BPL 2017, the batsman will be playing for Rangpur Riders. The CEO of Rangpur Riders Ishtiak Sadiq has confirmed that they have selected Shamsur Rahman for the upcoming edition of the tournament.  BPL T20 Ticket 2017.
About Shamsur Rahman
Shamsur Rahman is a regular performer in domestic cricket. Earlier, he has also played well in BPL. Few days ago he clinched a 102 run knock in just 67 balls in the national league against Chittagong. The player has played 42 T20 matches so far in which he has scored 880 run with a strike rate of 118. It was very much surprising that a player like him found it so hard to manage a team. However, he finally got the chance and expressed his gratitude for the franchise as he said, "I am very much happy to be selected for a good franchise like Rangpur Riders. I want to give something back to them."
Rangpur Riders in BPL 2017
Rangpur Riders have formed a very strong line up selecting Mashrafe Bin Mortaza as the captain. The team has players like Shahriar Nafees, Abdur Razzak, Rubel Hossain and Sohag Gazi from Bangladesh. Their overseas player's collection have been so good as the franchise has signed Chris Gayle, Brendon McCullum, Ravi Bopara, Samuel Badree, Lasith Malinga and few others.
Get all the updates of BPL 2017 matches here in our site along with all other cricket news. Stay connected with us.