Preity Zinta among the owners of T20 Global League 2017. First ever edition of South African franchise based T20 League GLT20 is going to be started after a few days. T20 Global League will be a highly important tournament in terms of the presence of world class cricketers. Beside, this the tournament will surely catch the attention of glamour lover especially who loves Bollywood as there will be involvements of these celebrities as well.
Preity Zinta among the owners of T20 Global League 2017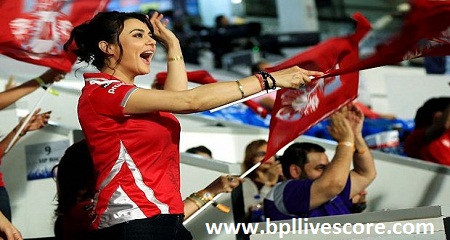 Shah Rukh Khan, the Baadshah of Bollywood has already confirmed the ownership of a franchise and now another Bollywood mega star Preity Zinta has confirmed that she will be a co-owner of a franchise in GLT20 2017. Details of the news have been provided in the late part, please go through the complete article if you are interested enough. Check also BPL T20 Live Score Today Match.
 About Stellenbosch Monarchs and Preity Zinta
According to recent news from different sources, Preity Zinta is one of the owner of GLT20 franchise named Stellenbosch Monarchs. Stellenbosch Monarchs is a franchise which will represent the Stellenbosch city of South Africa in the upcoming tournament. The Bollywood actress will be participating in it one of the co-owners of the franchise. Earlier, she was involved with ownership in Indian Premier League as well just like his colleague Shah Rukh khan. Preity owns the IP franchise Kings XI Punjab who appear in the tournament every year.
About the ownership of Stellenbosch Monarchs South African cricket board CEO Harun Largat welcomed the actress as he said, "We welcome Preity Zinta to our family. We hope the tournament will be more credible with her fame and presence." By this, Preity has become the second Indian to own a franchise in South African domestic league.
Stellenbosch Monarchs has built up a strong team with the presence of icon player Faf du Plessis. The team has few big names of world cricket including Lasith Malinga, Alex Hales, Brendon Taylor, Imad Wasim and Wayne Parnell.
Get all the updates of Stellenbosch Monarchs matches and T20 Global League here in our site. Stay with us and stay informed. Thanks for reading.