Masters Cricket Carnival Bangladesh 2016, MCCB Live Score and Today Match Result. Get Masters Cricket Carnival Bangladesh (MCCB) Match Schedule and Fixture. MCCB Points Table 2016. Former cricketers of Bangladesh, who brought moments of glory to Bangladesh, will play once again in competitive cricket match in newly introduced Masters Cricket Carnival tournament.
Now You Can Get Masters Cricket Carnival Bangladesh MCCB All Team Squad and Team List. Starting from September 1, MCCB is a cricket tournament which will ensure the participation of ex cricketers and senior players of Bangladesh.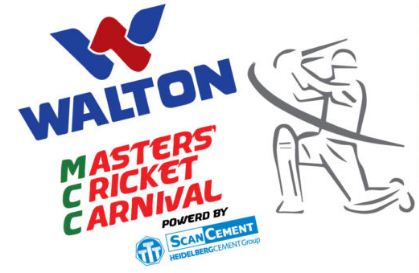 But there is of course a very honest reason to start this sort of tournament. The amount of money earned from this tournament will be given to the cricketers who are leading their life with acute financial problem. More updates related to MCCB matches have been given below.
What is Masters Cricket Carnival?
It is actually a tournament organized by Masters Cricket Carnival, an organization comprising retired and current cricket players. Walton will officially sponsor the tournament while Scan Cement will act as the co sponsor of the tournament. In total, six franchises will take part in this tournament.
Masters Cricket Carnival Match Schedule
MCCB tournament will commence on September 1, 2016. The carnival will raise its curtain in Sheikh Kamal International Stadium of Cox's Bazar. The match formats are as follows
In group stage there will be 18 over matches
In final the match is of 25-over
Group stage and semi final matches will be played between September 1 to 3 in Cox's Bazar
The day-night final match will take place on September 5 or 6 at Mirpur Shere Bangla Stadium
Special tribute will be paid to the ex cricketers, organizers and Journalists who played vital roles on the progress of Bangladesh cricket
MCCB Franchises list and Points Table
Six franchises who will be participating on the tournament are as follows
Lanka-Bangla Stars Masters
Ispahani Chittagong Masters
Gemcon Group Khulna
Renesa Rajshahi
Judge Bhuiyan Dhaka division
Confidence Group Dhaka Metropolitan
Cricketers have been selected by 'Players by Choices' and auto choice methods. Each team has ex cricketers, cricketers from A team, Premier league and National Championships as well. For example, Dhaka Division will be lead by Naimur Rahman, Dhaka Metropolitan by Khaled Mahmud where as Habibul Bashar and Khaled Masud will leading the side of Khulna and Rajshahi franchises. Six teams will fight hard to secure their places in MCCB Points Table to move forward to the semi finals and final.
All in all, Masters Cricket Carnival will give you a chance to see the retired and current players playing on same ground. So don't forget to enjoy the matches of this tournament.
Masters Cricket Carnival Bangladesh Live Telecast TV Channel in Bangladesh. MCCB Live Score and Today Match Result Of Masters Cricket Carnival. MCC Live Cricket Score. Masters Cricket News.