Mashrafe Bin Mortaza on the Verge of another Milestone. Despite a horrific South Africa tour so far, the Bangladesh cricket team is still very much focused to grab a win from the third ODI. Bangladesh vs South Africa 3rd ODI of the series will be started on October 22. As usual the seasonal campaigner Mashrafe Bin Mortaza will be leading the team. But the match will carry a bit new color at least for Mashrafe as he is on the verge of another record. This will be the match number 50 for Captain Mash. By this Mashrafe will be the third Bangladeshi players who have the record of leading the side in ODI at least for 50 times.
Mashrafe Bin Mortaza on the Verge of another Milestone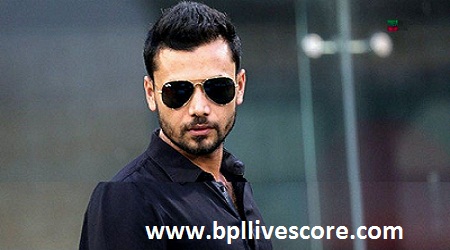 Being the most successful captain of country's history Mashrafe Bin Mortaza along with the cricket fans of Bangladesh will surely want to mark the event with a win against South Africa.  Dhaka Dynamites vs Rangpur Riders Match Ticket.
Mashrafe Bin Mortaza's Records as ODI Captain
Earlier, Habibul Bashar and Shakib Al Hasan were the two captain who had led the side for 50 or more times. Among them Bashar was the captain of Bangladesh ODI sides for 69 matches while Shakib Al Hasan did the same thing for 50 matches. Mashrafe started his captaincy career way back in 2009. But he could not able to continue due to constant injuries. Mashrafe was brought back to the side with full form just before the 2015 World Cup. Under Mashrafe's guideline and captaincy the team has gained pretty good results. His some of the success stories have been enlisted below.
Mashrafe is the first captain of Bangladesh under whom Bangladesh got highest ranking in ICC ODI ranking, the team was in sixth place and now in 7th place of the ranking.
Mashrafe managed to get win 27 matches out of 49 matches with 20 defeats
His winning percentage is 57.44 which is the highest among any other captains of Bangladesh
All in all, Mashrafe is undoubtedly the best captain ever the country have ever seen. Hope he will continue providing this sort of service for many more days. Get this sorrf of stories related to Bangladesh cricket team here in our site. Stay connected with us.