Bangladesh Team Close to the 8th place in ICC Test Ranking. Bangladesh cricket team is currently in South Africa where they already have played a 2-match test series. We all know that the recent performances of Bengal tigers in the Proteus soil has been a complete disaster as they have lost the test series by 2-0 and ODI series by 3-0. Despite a poor show in foreign soil, team Bangladesh still has the chance to rank up in the ICC test rating. Currently Bangladesh is in the ninth place of ICC Test Ranking with 72 point. West Indies is in the eight place with 75 points which is not that much far away from Bangladesh.
Bangladesh Team Close to the 8th place in ICC Test Ranking 2017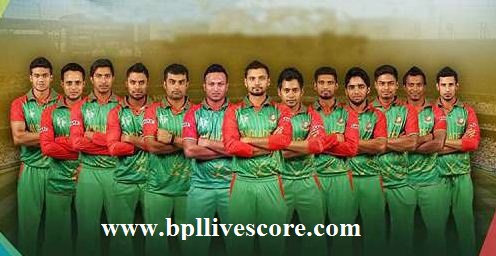 Now the Caribbean will play a test series against Zimbabwe from October 29 and there is chances that Bangladesh will be able to get the chance to come close to the points of West Indies. The equation is something like that stated below.
If West Indies vs Zimbabwe test series ended as draw then points of West Indies will be 72, same as Bangladesh. But Bangladesh will be ahead of West Indies in ICC Test Ranking for a slight fractional margin.
If Zimbabwe win the test series by 2-0 or even by 1-0 then Bangladesh will be clearly on top of the Caribbean.
If West Indies win the series even by 2-0 they will get just 1 point and Bangladesh will have their chances to outplace them if the tigers play well in upcoming test series against Sri Lanka on January, 2018.
Zimbabwe is currently on the 10th place of ICC Test Ranking with just 17 points. However, they are indeed a strong side in home arena and players like Brendon Taylor and Kyle Jarvis will make a comeback in international cricket to make the team stronger.   BPL Today Match Prediction Who will win ?
Get all the updates of recent cricket world here in our site. Bookmark the link of the site and visit us as much as you can. Thanks for your stay.