Jannatul Ferdoush Peya Appointed as the Presenter of Bangabandhu BPL 2019. BPL 7 is on the verge of starting as the tournament will see its curtain-raiser match on December 6. Over the last few years, BPL has been one of the major T20 tournaments not only in Bangladesh but also in the cricket world. So apart from the game on the field other things including sponsorship, hosting, venue, and others also carry high importance. As a part of making the BPL 2019 more attractive and successful one, the authority concerned of BPL has appointed model and actress Peya Jannatul  as the host or anchor of BPL 7, 2019.
Jannatul Ferdoush Peya Appointed as the Presenter of Bangladesh Premier League 2019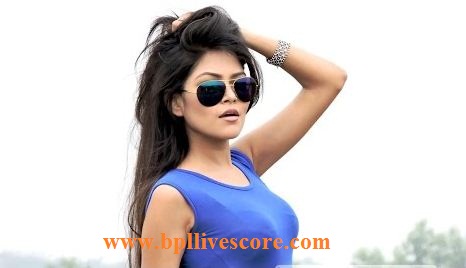 By this, Peya Jannatul will be seen hosting various things in BPL and her presence will be crucial during the match days. Franchise based T20 leagues always create huge opportunities to display the game as a package of proper management, marketing and presentation and appointing a model or familiar figure as the host of the tournament is indeed a part of that.
Earlier, Indian presenter Shina Chohan and Ambrin were seen anchoring in BPL and now it is time for Pia to come up with her presentation skills to make the tournament more attractive. Asked about her new appointment the model and actress expressed her joy as she said, "I will be attached to BPL 7 right from the beginning. I have experience of modeling overseas but being an anchor of a cricket event will be a whole new experience for me."
About Jannatul Ferdoush Peya
Jannatul Ferdoush Peya is a well-known actress and model of Bangladesh who won the Miss Bangladesh award in 2007. Besides, she is the first Bangladeshi model who was selected as the cover girl of Vogue India from Bangladesh. Over the last few years, she acted in a few films as well. Apart from the modeling and acting career Pia Zannatul is also an LLB holder from London University. Jannatul Ferdoush Peya Facebook ID is https://www.facebook.com/jannatulpeyapage.
Jannatul Ferdoush Peya Biography Wiki | Profile, Hot Photo Album
All the updates of BPL 2019-20 including BPL match schedule, squad news, match preview-prediction and live score will be available on our site. So please stay connected with us and enjoy the mega event of cricket-the Bangladesh Premier League 2019.