Total 90 Players to take part in Global T20 League Auction 2017. Global T20 League auction live streaming will be available on Super Sports Tv Channel in South Africa while in India. In the era of limited over cricket, T20 has been the biggest exponent of the game when it comes to the craze among the fan. That is why the format is gaining name and fame day by day and almost all the cricketing nations are going for franchise based T20 league. IPL, CPL, PSL and our very own BPL has also been come out as a product of that and now another T20 league is going to be arranged in South Africa as well. The name of the league is Global T20 League 2017.
Global T20 League Player Auction Sold and Unsold Players List 2017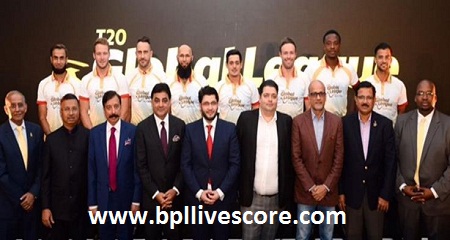 which is another franchise based T20 league in South Africa. The first edition of T20 Global League will be started from the first week of this November and with no doubt it will be another show of cricketing stars as round about 90 top class cricketers will be placed in the players draft and auction ahead of the tournament. The first Global T20 League is actually in its way to be a major success as a number of cricketers from different countries will take part in here and with no doubt it will be a high competitive one.
Top Class Players to Participate in T20 Global League 2017
The authority concerned has recently published a list of 90 players who will be placed in the auction of Global T20 League. There will be players from Australia, Afghanistan, England, Hong Kong, Ireland, Pakistan, Scotland, South Africa, Sri Lanka, West Indies, Netherlands and Zimbabwe. However, as the BPL 2017 will commence at the similar sort of time, no Bangladeshi players will be taking part in first ever Global T20 League auction. A franchise will be able to sign maximum five foreign players and it will be another nail biting auction that's for sure. www.bdcricscore.com.
Star Cricketers in Global T20 League 2017
Few big names who will take part in Global T20 League are-
Chris Gayle
Kevin Pieterson
Misbah Ul Haq
Brendon Mccullum
Dwayne Bravo
Lasith Malinga
Eoin Morgan
Get all the updates of Global T20 League Player Auction 2017 in our site and remain updated with all the latest news. Please stay with us and let us help you know all the updates of T20 Global  League and world cricket.