In Fourth BPL 2016 is Mashrafe in Chittagong Vikings? Mashrafe Bin Mortaza is the captain of Bangladesh National cricket team. It is his addiction to win. His powerful cricket captain ship in the international era is also immense. He contributed a lot to win many series one after another. 
Mashrafe to become mentor of Chittagong Vikings in BPL 2016 ?
So, now we are talking about national cricket. Bangladesh Premier League.  What he didn't achieve from BPL . He won three times the championship by his magical captain ship.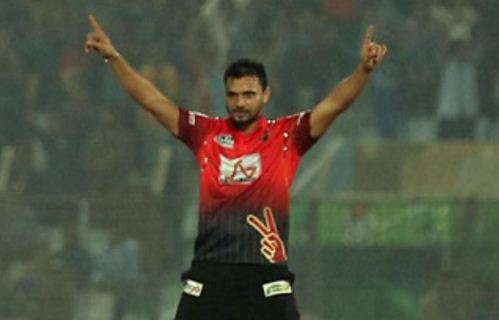 In 2012 and 2013 on behalf of Dhaka Gladiators ,he won. And in 3rd BPL, he reached Comilla Victorians to the dream trophy. So, what is his value in next Bangladesh Premier League (BPL T20 2016) ? It is really indescribable.
In fourth BPL, there is not doubt that Mashrafe is the first choice of every team. Chittagong Vikings is one step ahead for that. They would like to have Mashrafe as their advisor in next BPL.
By attaining the championship of BPL of this year, his team won the championship three times consecutively. Before that in 2012 and 2013 , the pacer was the champion.
It is heard from the air that Masrafe could be no more as a player in next year BPL due to his injury one after another. After that, the captain of Chittagong Vikings, Mr. Tamim Iqbal has proposed him to be their adviser for Chittagong Vikings.
If  Mashrafe would be their adviser , he will be given the same remuneration as an icon player and it is confirmed by the captain Tamim Iqbal.  His main duty will be inspired the players of Vikings.
Chittagong Vikings is a strong team but they are at the bottom list regarding point . So, they would like to sparkle themselves with the magical player's touch.
But, Mashrafe  does not still give him words to Tamim. He has a lot of time to think. Who know- maybe he will agree with this proposal.