Champions Trophy Match Schedule and Fixture 2017 In England. Bangladesh will face host nation England in the opening match of ICC Champions Trophy which will be started from June 1, 2017. Team Bangladesh had to overcome the barrier in ICC rankings to get themselves in for the trophy. The team confirmed their luck on September 30.
ICC Champions Trophy 2017 Match Fixture & Points Table 2017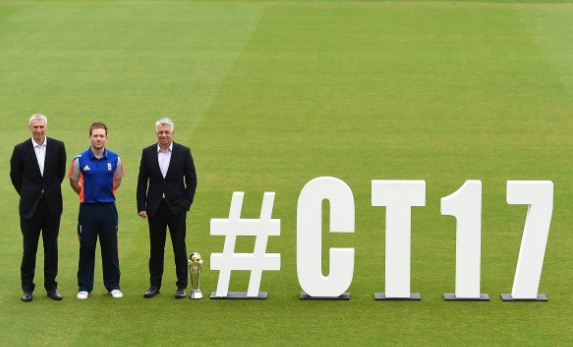 In addition to that Bangladesh had also secured the 7th place in ICC current ODI rankings which enables the team to take part in ICC Champion Trophy of 2017 without any problem. On the process Bangladesh had outraced West Indies and Pakistan to seal the ticket of the trophy. Earlier the men with green and red played ICC Champions Trophy in 2006 but that was just in qualifying round. By this, Bangladesh have confirmed their place in the Champions Trophy for the first time in their cricketing history which is indeed a great achievement for Bangladesh cricket.
ICC Champions Trophy 2017
The competition that will start on June 1 will be ended in June 18 of 2017. In total 15 matches will be played in the tournament. 8 teams will be played in two groups. Bangladesh is in group A. Other teams in this group are- England, Australia and New Zealand. Best two teams of each groups will be headed to the next round.
Group A: Bangladesh, Australia, New Zealand and England
Group B: Pakistan, Sri Lanka, South Africa and India
Bangladesh Match Fixture in ICC Champions Trophy 2017
Bangladesh will face England on June 1, 2017 at the Oval at the very fisrt match of the tournament
The team will face Australia at the same venue in a day night match on June 5, 2017
Third and last group match of Bangladesh will ve held at Cardiff against New Zealand on June 9, 2017
ICC Cricket World Cup 2019 will also be held in England in 2019. So the Champions Trophy of 2017 will be a great opportunity for the teams including Bangladesh to get used to with the pitch and condition of England. Besides, ICC ODI ranking will also be updated after the tournament ad best 8 teams will get direct qualification for 2019 World Cup. So Champions Trophy will be a vital competition for team Bangladesh to continue their ODI success that started from the last World Cup. We hope Bangladesh will come up with flying colors to bring good result in next ICC Champions Trophy.