The Bangladesh Premier League Cricket ( BPL ) will start in November. BPL authority has published BPL Team Owner Name 2015. July 8 this season was for the parties owned daily newspaper advertising. The last date for submitting tenders was 17 August. And on Tuesday, eager to buy ownership out of 10 businesses were announced.
BPL Governing Council press conference that the company was announced. Afzalur Rahman Sinha, Chairman of the Governing Council. BPL Team Owner Name. One of his personal karyalayei press conference. There was also the Secretary of BPL Governing Council AIS Mallick , BCB media committee chairman Jalal Yunus, chairman of the tournament committee and Akram Khan. BPL has expressed interest in the three institutions as well as a brand new tournament. BPL 2015 match fixture. Bangladesh Premier League Match schedule.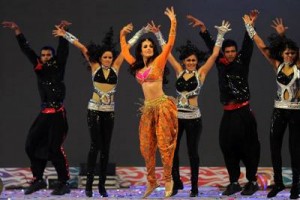 BPL Team Owner Name 2015
                 Beximco, Square, Sohana Group, Index, Exim Technology, DBL, BBS Cable, Bangle Group, Net-word Bangladesh and Bolus Communication
Several weeks have been passed since Bangladesh Cricket Board (BCB) invited tenders from interested organizations for the next stage of Bangladesh Premier League (BPL). New ownership has been encouraged by the cricket authorities as previous franchises were accused of breach of contract with BCB. Bangladesh Premier League Team Squad. In the last date of submitting tender, it is known that only two new organizations have submitted their applications so far.
BCB confirmed about six teams who will compete in the next stage of BPL. 'Dhaka Gladiator's' franchise 'Europa Group' was suspended for ten years after the fixing scandal. Hence 'Beximco' – one of the largest industrial groups of Bangladesh has shown their interest to buy 'Dhaka Gladiators' and it is now almost certain that they will have the ownership. 'Summit Group' is another new organization who shows their interests in this regard. A BCB official also informed about Square Group which is not certain yet. So far the following groups have completed their submission of application – 'Dhaka Dynamites', 'Rongpur Riders', 'Barisal Bulls', and 'Chittagong Vikings'.
BPL 3 Six Team Name 2015
Dhaka Dynamites
Chittagong Vikings
Barisal Bulls
Rangpur Riders
Sylhet Superstars
Comilla Victorians
BCB has an arrears of 69 crore taka from the former franchises of BPL – out of which the balance from Dhaka Gladiators have to be excluded as they are out of the show now. Chairman of BPL Governing Council Mr. Ismail Haider Mollick said, "Old franchises cannot make any further steps without paying their dues. Even if any of them wants to get out of the show, they will also have to pay the dues or else BCB has a plan to file a case in this regard. " In the meantime, lawyers appointed by BCB have gone for arbitration with the franchise owners with an aim to come to a solution other than a legal procedure.