Five more cricketers have been included into the contract with Bangladesh Cricket Board (BCB). BCB President Mr. Nazmul Hasan Papon has informed that after a meeting in Radisson Blue Hotel today.
The newly appointed cricketers are Imrul Kayes, Shafiul Islam, Taijul Islam, Al – Amin Hossain and Arafat Sunny. Abdur Razzak, Robiul Islam and Shohag Gaxi have been omitted from the previous contract. BPL 2015  to be held in November.
BPL 2015 Match Schedule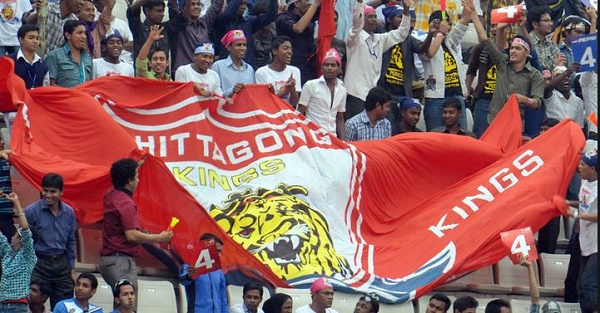 Meanwhile BCB President has also informed that the third stage of Franchise based T20 tournament Bangladesh Premier League might going to take place in the coming November. The last BPL that held in 2013 was scandalized in match fixing.
This year 14 cricketers are included in the final contract with the board. Imrul Kayes is categorized in 'B' section while Taijul Islam, Al – Amin Hossain and Arafat Sunny are included in 'D' category.
Mahmudullah Riyad is in 'A' category, Mashrafe Bin Mortaza, Shakib Al Hasan, Mushfiqur Rahim, Tamim Iqbal are among the 'A+' category cricketers who are in the range of 2 lac taka salary. 'A' category players receive 1 lac 70 thousand taka, 'B' category players receive 1 lac 20 thousand taka, 'C' category players will receive 90 thousand and 'D' category players receive 60 thousand taka.
Country's biggest franchisee based cricket extravaganza Bangladesh Premier League (BPL 2015) is going to begin from December this year. It will be the third edition of the tournament. The 2013 Bangladesh Premier League season, abbreviated as BPL 2 or 2013 BPL, was the second season of the Bangladesh Premier League.
In a media conference on Tuesday, the Chairman of BPL 2015 governing council Afzalur Rahman Sinha has confirmed that they are looking to roll the tournament onto the ground from the first week of December this year. However, he didn't mention any definite opening date for the tournament.
Sinha also informed that in order to take part in the tournament, the franchisees must pay their dues in time otherwise the governing council will be in search for appointing new franchisees.