Bangladesh Premier League (BPL) is knocking at the door as it is going to be started from November 22, 2015. Cricket fan all over the country are waiting with great excitement to enjoy all the action of BPL 2015. When it comes to tournament like BPL, people are always keen to know about the BPL player price.
BPL Player Price List For Local & International 2015
BPL fixture, match ticket, logo and so on. Keeping it in mind, here we present a brief analysis based on above mentioned facts have been provided here. Please go through to find all relevant information.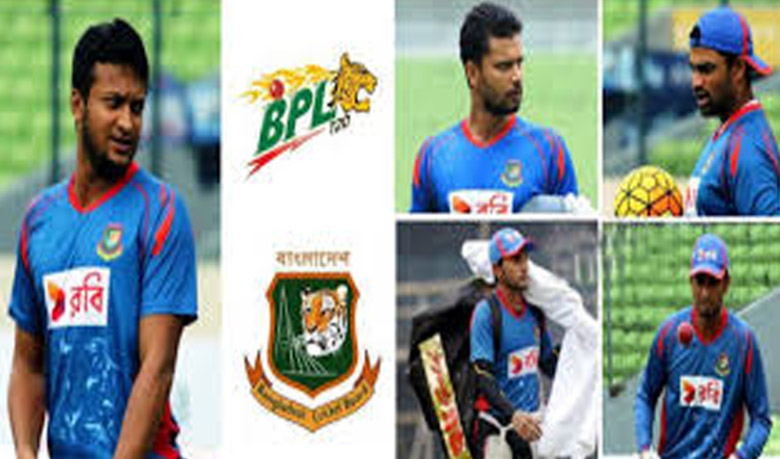 BPL 3 Player Price for Bangladeshi Players
There are certain categories in terms of player price.
Icon Player: Each team can buy one icon player and the price is 35 lac taka
A Category: 3 players can be bought each worth 28 lakh taka
B Category: 3 players can be bought and per player price is 22 lakh taka
C Category: C category player price is 15 lakh taka (3 players maximum)
Under 19: 2 players can be bought each worth 5 lakh taka
BPL T20 2015 Foreign Player Price
According to the rules of BPL 2015, each team can have 4 foreign players who have been categorized in 4 parts. More information has been provided below. Get BPL Player Price 2015.
Category A, B,C D are for 70 50,40 and 30 thousands taka
A team can buy maximum 1 player from each category
BPL 2015 Theme Song and Logo
All teams participated in BPL will have own theme song and logo. Theme song and logo of each team will be published very soon.
BPL 2015 Fixture and Point Table
BPL 2015 fixture and point table has not been finalized so far. We hope these will come to light very soon.
BPL T20 2015 Icon Cricketers
Six icon cricketers have been selected for BPL T20 2015.
Mashrafee Bin Mortaza
Mushfiqur Rahim
Shakib Al Hasan
Mahmudullah Riadh
Nasir Hossain
Tamim Iqbal
BPL T20 2015 Sponsor
BPL T20 2015 owner and sponsor names have been provided below.
Owner's information has been provided below
Dhaka Dynamites (Beximco Group)
Chittagong King (DBL Limited)
Barishal Burners (Axiom Technologies)
Comilla Victorians (Royal Sporting Limited)
Sylhet Superstars (Alif Group)
Rangpur Riders (i sports Ltd)
BPL Match Ticket
BPL match tickets will be found just before the tournament starts. BCB will monitor the whole procedure. Advance ticket booking system will also be available likewise the previous year.