BPL 2016 to begin from November 6. Bangladesh Premier League 2016. BPL 2016 Match Schedule and BPL 4 Fixture. Fourth edition of Bangladesh Premier League, commonly known as BPL is likely to be started from November 6 this year. Bangladesh Cricket Board (BCB) confirmed the news on Sunday (June 19). Earlier, cricket fan o f Bangladesh had to wait for 2 years for the third edition of the tournament.
But this time, the fan will not have to wait that much, BCB President Nazmul Hasan Papon briefed the reporters after the board meeting that held on Sunday, June 19.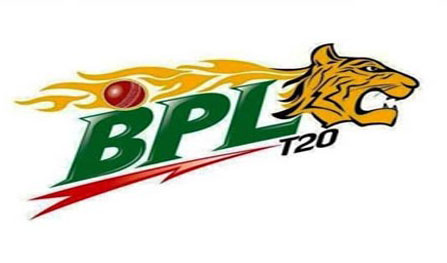 According to BCB sources, team England will leave Bangladesh on November 3, 2016 after playing a full fledged series against Bangladesh. Bangladesh cricketers will not have much time to relax as they will take part in BPL T20 within next three days.
BPL 2016 Match Schedule, Venue and Final Match Details

BPL 2016 will commence on November 6, 2016 and likewise earlier years, the tournament will last long round about a month. BPL 2016 final will be held on December 4, 2016. In earlier edition, the matches were held at Dhaka and Chittagong. But this time Sylhet has also been included in BPL venue list.
According to BCB sources, Bangladesh will visit New Zealand after BPL and the first match has been scheduled to be held on 26 December, 2016. So the tigers have to prepare for New Zealand series as soon as they complete their part in BPL.
BPL 2016 Match Fixture , Venue and BPL 2016 Final Match Schedule

Bangladesh Premier League (BPL T20) is regarded as the most highlighted T20 tournament in Bangladesh that got international recognition with the participation of a number of International cricket stars.
Third edition of BPL was held on last November and December in which 6 franchises were participated. Comilla Victorians, led by Mashrafe Bin Mortaza, clinched the title beating Barisal Bulls in the final. Likewise the earlier years, we hope BPL T20 2016 will also be a stunner in terms of great contest in both bat and ball.