The ever-exciting Bangladesh Premier League, which is the biggest T20 event in the country is about to start once again. Cricket fans around the world are waiting for it with a view to witnessing yet another display of cricketing action. Today, we will let you know all the details of BPL 2022 which is just knocking at the door and we bet you are eagerly waiting just to enjoy all the matches of this mega event. To know more about BPL 2022 and specifically the franchises of BPL this time, please continue reading the article here.
About Bangabandhu Bangladesh Premier League T20 2022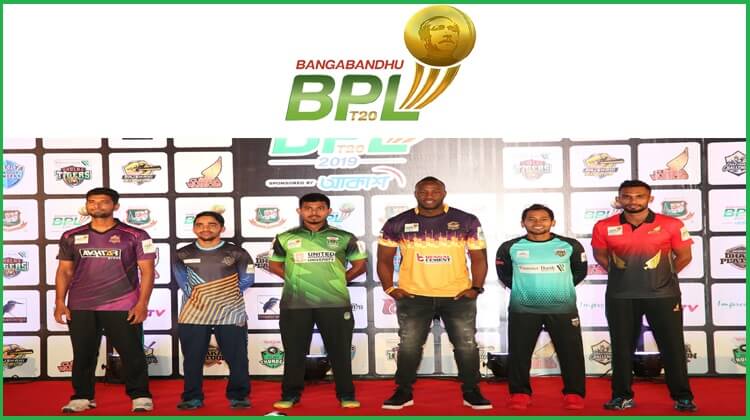 The mega event is just knocking at the door as the plan for BPL 2022 is already underway. Several sources from Bangladesh Cricket Board have confirmed that they have been preparing the draft plan of the upcoming BPL. Bangladesh cricket team is currently playing Test series against Pakistan in home ground. After that Bangladesh cricket team will fly for New Zealand where they will play two-match test series. The team will be headed back to the country during the first phase of January. After that, there is a long vacation with no international cricket is waiting for us as there will be no match till March 2022. In March, the Tigers will be headed towards South Africa for another series.
So, it seems quite obvious that mid-January to February will be the time to host BPL 2022. Sources have also hinted that BPL 2022 will be held during that period which means just after the tour of New Zealand, in between mid-January to February of the upcoming year. To be more specific, January 20, 2022, is the probable time on which the BPL will commence on and the tournament will be continued till February 20, 2022. This is basically the draft plan, more detailed plans and schedules will come in near future and we will definitely let you know all the details once everything gets published officially.
BPL 2022 Franchises
BPL Governing Body is about to take different approaches when it comes to franchises of the Bangladesh Premier League. The authority concerned will most probably terminate their contracts with earlier franchises and new franchises will be called to take part in the upcoming event of BPL. That means there will be a new bid for franchises and lots of new faces will be seen when it comes to the ownership of a certain franchise. BPL 2022 schedule will publish soon.
But it should also be noted that this time it will actually be a new bid and earlier groups or owners can also take part and this time they will carry a new name most probably. This new franchise contract will be signed just for one year. BCB has taken this different path with a view to lessening the earlier hustles and payment issues.
Get all the updates of BPL 2022 on our site. Visit us on regular basis and keep enjoying BPL, the T20 super event of Bangladesh. Thanks for your stay.