Bangladesh Premier League, which is commonly known as BPL, is by far the most important tournament when it comes to T20 cricket in Bangladesh. The planning of the next edition of this prestigious T20 tournament is already going on. Today, we will let you know the recent findings on Bangladesh Premier League 2022-23 and the owners list which is almost finalized.
Along with that, other details will also be shared here in this article. So, to know more on Bangladesh Premier League and BPL 2023, please continue reading this article and bookmark our site to visit on regular basis.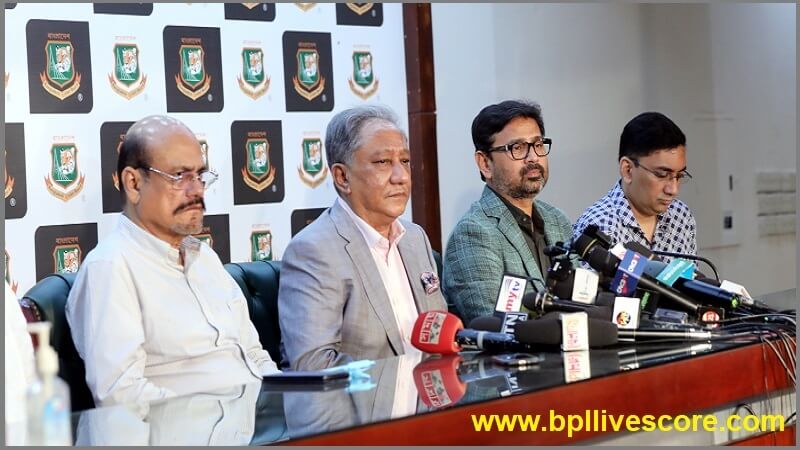 BPL 2022-23 Owners
The owners and franchises list ahead of next BPL is almost finalized. Here are some of the key notes on that:
The BPL governing body has recently published the names of the franchises or owners who will be allowed to take the ownership till the next three editions of BPL.
In total seven organizations are called to take the ownership of seven franchises.
The owners of Barisal and Khulna are Fortune Barisal Sports Limited and Mind Tree Limited.
For Dhaka and Sylhet the organizations are Progoti Green Auto Rice Mills Limited and Future Sports Bangladesh Limited.
Togi Sports Limited/ Bashundhara Group is the owner of Rangpur while Delta Sports Limited are the owners of Chattogram.
Defending champion Cumilla will be under the leadership of Cumilla Legends Limited.
It should be noted that, these seven companies will be acting as the franchises for these seven teams for next three years. That means from BPL 2023 to BPL 2025 these companies will hold all the rights of these seven teams in Bangladesh Premier League. Overall, it is quite obvious that there will be big changes in terms of franchise structure this time as plenty of newcomers have emerged as the franchise owner.
And by this, BPL format is once again back to seven team format and the franchises are now given long term to work on their proceedings which will collectively enhance the opportunities in Bangladesh Cricket. To get more update on this, please continue reading our article here.
About Bangladesh Premier League 2023
The next BPL dates are almost set and it will be the ninth editions of this prestigious competition. If everything goes well, the next edition of BPL will be started from January 5, 2023 and it will be continued till February 16, 2022 as mentioned on the announcement issued by the Bangladesh Premier League Governing Body. The dates of BPL 2024 and BPL 2025 have also been released.
According to the announcement, the BPL of 2024 will be started from January 6 and will be continued till February 17 on that year. For 2025, the starting date is January 1 and closing date is February 11, 2025.
Conclusion
Get all the updates of the actions of Bangladesh Premier League, please continue reading our article on this platform. Stay connected with us and stay informed. Thanks for your stay here.