BPL 5 Opening Ceremony Live Streaming on Gazi Tv Channel. Bangladesh Premier League (BPL) T20 grand opening ceremony will be held on 31st October, 2017. Arijit Singh to perform in bpl 5 opening ceremony 2017. T20 is perhaps the only format of the game which brings film and music industry to the green lane. Bangladesh Premier League T20, which is shortly known as BPL, is no less different from the fact.
BPL 5 Opening Ceremony Live on Gazi Tv Channel In Bangladesh
The fifth edition of Bangladesh Premier League will be started from November 2 and the opening ceremony has been scheduled to take place on October 31 this year. Ahead of the ceremony the authority concerned has decided to bring few celebrities especially from India.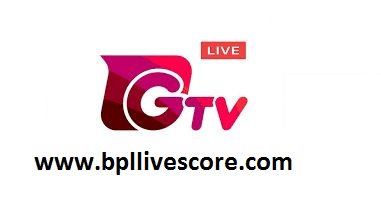 As a part of that famous Indian singer has been contracted to participate in the opening ceremony of BPL 2017. As per as the recent news from different sources, Arijit Singh has confirmed to take part in the ongoing BPL 5 and with no doubt it is indeed a great news for the huge fan base of Arijit in Bangladesh. To know more related to this, please stay tuned and go through the complete article.
BPL 5 Opening Ceremony Live on Maasranga Tv Channel 2017
Arijit Singh is indeed the leading Indian musician and singer of recent times. Born in West Bengal, Arijit came to limelight in 2005 when he participate in a reality show name Fame Gurukul. Since then his career graph went high and high and in recent times he actually touched the pinnacle of success. He is mostly known for his soft and melodious voice which perfectly suits with the Bollywood cinemas. Few of his famous songs are- Channa Meryea, Tumi Hi Ho, Aayat, Ae Dil Hai Mushkil, Samjhawan and so on.
BPL 2017 opening ceremony will be a grand one with the participation of few celebrities from Bangladesh and India as well. It will be indeed a perfect opener for mega event like BPL. Check bpl live score on www.bdcricscore.com.
BPL 2017 Keynotes
This will be the fifth edition of Bangladesh Premier League. Few key notes of BPL 2017 is as follows.
For the first time in BPL history, 8 teams will take part in the completion
The venues are now there including Dhaka, Chittagong and Sylhet
Gazi TV and Maasranga will telecast the matches of BPL 2017
Stay with us throughout the season and enjoy the exciting BPL 5 Opening Ceremony by getting all the updates from here