Bangladesh Premier League, which is commonly known as BPL, is certainly the most important and happening T20 tournaments in the country. Pakistani Players Including Rizwan, Shaheen Shah Afridi to Play in BPL 2023. The news is- Pakistani players, including some of the top names, will take part in BPL 2022-23 which will be started from January 5, 2022. To know more on this, please continue reading the article here on our site.
However, in recent days it was quite evident that the BPL has lost its fan-followers due to many issues and recent bad form of Bangladesh cricketers. Amidst this, another edition of BPL is knocking at the door and the anticipation from Bangladesh cricket fans were not so good so far. But this situation can be changed as there is a big news which might bring fresh air to the current scenario in local cricket.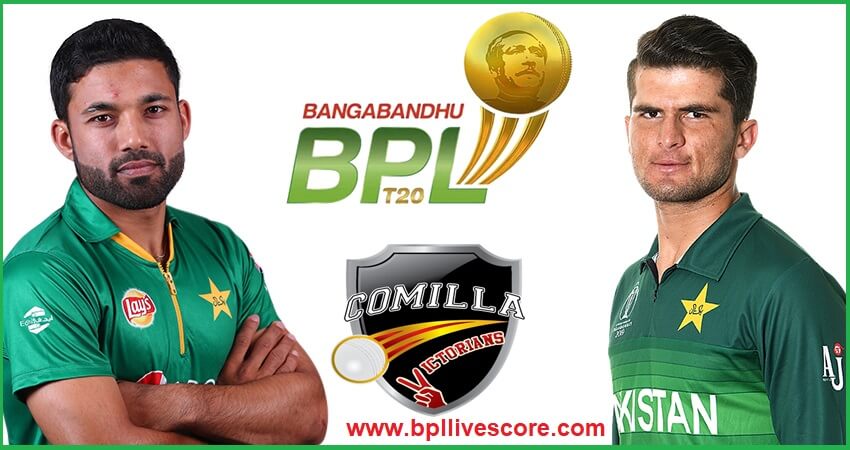 Pakistani Players in BPL 2023
In the next edition of BPL, there will be a good number of Pakistani players as the sources related to Bangladesh Premier League has recently informed that to the local media. According to the current schedule, a number of Pakistani top-class cricketers will be free during next BPL time which will be from January 2022 as there will be no international matches or franchise leagues that time.
Earlier, it was said that Pakistan national team will play T20 match against West Indies that time but this might not happen as the Caribbean players will be busy at that time as they will be playing in the leagues of South Africa and United Arab Emirates. This basically paves the way for the Pakistani players to come to Bangladesh and play the ninth edition of Bangladesh Premier League. Among them, some will be playing important games and some will be available for the entire duration of the tournament. So far, the key figures who have ensured their participation in BPL are:
Mohammad Rizwan, the Pakistani super star and number one batter in T20 will be playing for defending champion Comilla Victorians.
Pakistani ace pacer and sensation Shaheen Shah Afridi will also be featuring for the Victorians. Apart from these two, the franchise is looking forward to sign pacer Hasan Ali as well.
Shoaib Malik, the seasonal campaigner will be playing for Rangpur and same goes for Mohammad Nawaz as well. In addition to that, Rangpur might bag Haris Rauf as discussion is currently ongoing.
About Bangladesh Premier League 2023
BPL 2022-23 will commence on January 5, 2023.
The tournament will be continued till February 16, 2023.
There will be seven franchises this time.
In total, there will be 46 matches.
This will be the ninth edition of Bangladesh Premier League and it can be called as BPL 9 as well.
Comilla Victorians are the current champion of BPL.
Finally, 
Get all the exclusive news and updates on Bangladesh Premier League here on our site. Please, keep visiting us and never miss an update. Thanks for your stay here.