Mustafizur's sussex team at a glance. Bangladesh pace sensation Mustafizur Rahman is about to start his journey at English county as he is about to fly to England to join Sussex. Earlier, it was reported that Mustafizur will be featured in the match of 15th July. But Mustafizur eventually could not make it happen.
As per as the match schedule of Sussex Mustafizur may take part in the match against Essex on 21st July.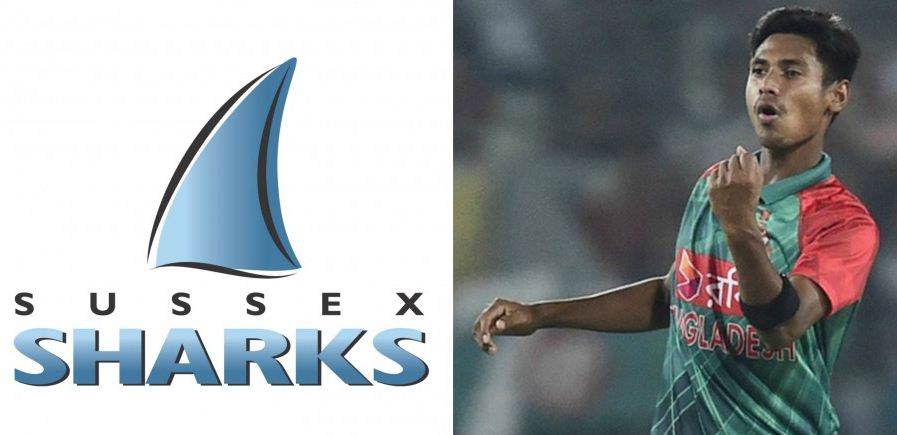 The match will be started at 12:00 am in Bangladesh time. Generally, English county league consists of T20, One day and 4-day matches. But Mustafizur will be featured only in limited over matches. Mustafizur's schedule fpr Sussex has been given below.
Sussex Upcoming Match Schedule
Sussex will meet Essex on 21 July in a T20 match that will be started from 12 am BDT
After that Mustafiz's team will face Surrey in a T20 on July 22 and the match time is 12 am BDT
On 24 July Sussex will face Gloucestershirein a One day match at 4 pm BDT
Following that Sussex vs Hampshire One day match will be held on 27 July from 7pm BDT
Sussex vs Glamorgan T20 match will commence on 11.30 pm on July 28
Sussex will face Somerset in a One day match on July 30 at 4 pm Bangladesh time
Sussex vs Kent One day match has been scheduled to be held on August 2 from 6 pm
So far, the schedule has been confirmed till August 2 as after that there will be knock out stage. Sussex have to remain at least at the 4th place of point table to take part in knockout stage. So far, Sussex have won just one matches out of four and staying at the bottom place of their group. In Natwest T20 Sussex stay at 5th place with 4 win out of 10 matches.
Where to watch Mustafizur's match as a Sussex-player?
It has yet not been confirmed whether Mustafizur will fly to England by this Sunday as there is still some complication regarding visa. If Mustafizur can able to join Sussex within next few days and it is mostly sure that 21st July will be the date in which we can watch 'the fizz' live in England. All the matches can be watched in Star Sports, so keep your eyes on that. For more updates regarding Mustafiz's Sussex journey, stay tuned with us.