England cricket team has come after receiving the green signal from ECB and English Cricket Association. Though PCAE has given alert about the T-20 tournament which is going to start after England series. This organization stated that the security what is giving to England team may be not available during BPL. But Moeen Ali assured his fellows that England cricketers can easily come to Bangladesh to play in BPL.
Moeen Ali Thinks English Cricketers Should Play in BPL 2016
Moeen Ali has recognized the security what is given to the England team is so far is the best and he said,'' I feel everything good and truly speaking that regarding security, we are getting the best. If any other  country tries to give such type of security, they have to work hard for it.They take care of us very well''.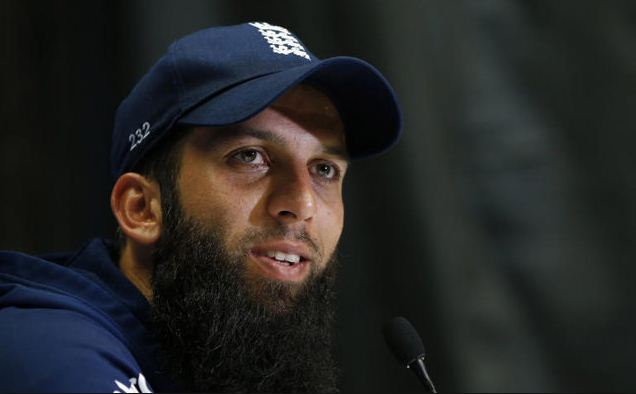 Moeen Ali himself is not in BPL. But some extraordinary English players like Ravi Bopara, Tymal Mills, Benny Howell, Ricky Oyeselse, Samit Patel, Joshua Kober are in the coming BPL which will start on 4th November. Glison has already said that he would play in BPL. But in 2013-14, due to political unrest, Oneday captain Edwin Morgan was not come to Bangladesh
But Moeen Ali who played in BPL in 2013 has said that there is nothing to be worried too much.
He added,'' I know PCA has sent mail to players.But I do not know whether there is any suggestion to the players about coming to Bangladesh to play.But I do not observe anything wrong for not to come to Bangladesh to play. The security is excellent.If the players are satisfied, they should come.Maybe  that time the security would not be so strong but I hope it would be good enough ''.
Moeen Ali was really impressed with the hospitality of Bangladesh. He said excitedly,'' I was her two months to play. The experience was amazing. The people of here are excellent. All of them are taking care of me. I have many friends here.''
Dav Whatmore Coming for Bangladesh Pemier League (BPL 4) 2016
Dav Whatmore is coming to Bangladesh as a coach of Barisal Bulls, who were the 3rd runner up in 3rd BPL tournament.
Bangladesh cricket was changed with the touch of Dav Whatmore.   Bangladesh team who were continuously losing their match started to win when Devastating his coaching. Our national team started to defeat the giant and strong teams under the coaching of Dav. Dav was the coach of Sri Lanka team when they won World Cup Trophy. He came to Bangladesh as a coach in 2003. During his era of coaching, within those 4 years, Bangladesh cricket has changed a lot. Bangladesh played in super eight in 2007 world cup. He was also the coach for Zimbabwe and Pakistan for a short period. This Australian coach was also the coach of Kolkata Knight Raiders  for IPL. And now, this time, he is coming as a coach for our national tournament and for the team of Barisal Bulls .
The captain and coach of Barisal bulls , both  are changed this time. In 3rd BPL, the coach of Barisal bulls was South African Graham Ford and the captain  was Mahmud Ullah Riyad and in 4th BPL tournament, the captain of Barisal bulls will be Musfiqur Rahman .
Director of BCB and one of the owners of Barisal Bulls team Mr. Abdul Awal  confirmed that . He said,'' We are bringing Dav Whatmore as a head coach.''
From 4th November the  4th BPL is going to start. In this tournament, there will be 3 playoff matches and 46 matches including final match.On 9th December, there will be the final match and the venue for this tournament are Dhaka and Chittagong.