CCL 6 Opening Ceremony Live Streaming of Celebrity Cricket League 2016. Celebrity Cricket League, commonly known as CCL will be started once again from 23 January this year. This will be the sixth edition of this non professional T20 tournaments played by a number of celebrities. CCL 6 Opening Ceremony Live Streaming 2016.
CCL 2016 Opening Ceremony is something which will attract a number of viewers who loves movies and celebrities along with cricket. Today we will tell you all the details of CCL 2016 Opening Ceremony and CCL 6 Live Streaming.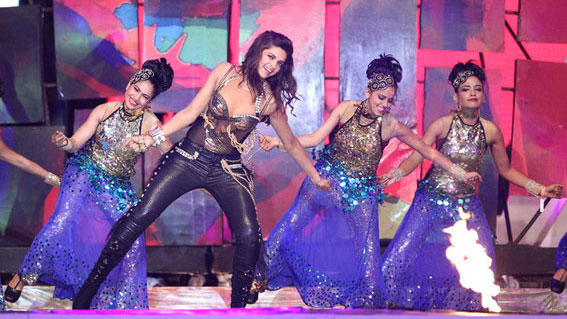 Celebrity Cricket League CCL 6 Opening Ceremony 2016
The first match of CCL 6 is supposed to be started on January 23, 2016 where Mumbai Heroes will face Punhab De Sher. The match will be started from 2 pm local time. CCL 2016 Opening Ceremony is scheduled to be held before the match on the same day. As per as our concern, Bollywood actor Varun Dhawan is going to perform in CCL 2016 Opening Ceremony. Varun is a promising Bollywood hero who has done few successful films recently including Sharukh Khan's movie' Dilwale'. Few other Bollywood celebrities may also join the ceremony even though the names have not been confirmed yet. Colors TV will telecast the CCL 2016 Opening Ceremony live. Usually, lots of celebrities from different industries take part in CCL Opening ceremony as we observed this in earlier editions of CCL.
Celebrity Cricket League CCL 2016 Live Streaming
Colors TV will telecast the CCL 6 from the very first day of the tournament. Colors TV is one of the official broadcasters of Celebrity Cricket League season 6.  In addition to it Sun Network channels will also provide CCL 6 Live Streaming in their channels including Sun TV, Gemini TV. Udaya TV and  Surya TV. Big Magic and Rishtey TV is also the channels who exist in the list of CCL 6 Live telecast TV channel. Punjabi TV PTC Punjabi will also provide the live telecast service of CCL 6.  CCL 6 Live Streaming will also be available in the official Youtube channel as well.
Celebrity Cricket League CCL 6 Teams List
Total 8 teams will be participating in CCL 6 and will represent 8 different film industries of India. The franchises names are as follows
1. Mumbai Heroes
2. Punjab De Sher
3. Kerala Strikers
4. Chennai Rhinos
5. Bhojpuri Dabanggs
6. Teugu Warriots
7. Karnataka Bulldozers
8. Bengal Tigers
For more updates of CCL 2016, please visit our site as we will cover the whole tournament and provide relevant information.