BPL 2024 All Player List For Draft on 24th September in this year. BPL is without ICON players in this year. This year Bangladesh Premier League (BPL) T20 Player Draft Auction will be held on 24th September 2023. BPL T20 Player Auction live broadcast by T Sports Tv Channel and Nagorik TV. There were Icon players from the beginning of Bangladesh Premier League (BPL).
Bangladesh Premier League (BPL) 2024 All Player List For Auction
But this time, there will be no category for ICON player. The chairman of BCB media committee Mr. Jalal Yunus informed this yesterday.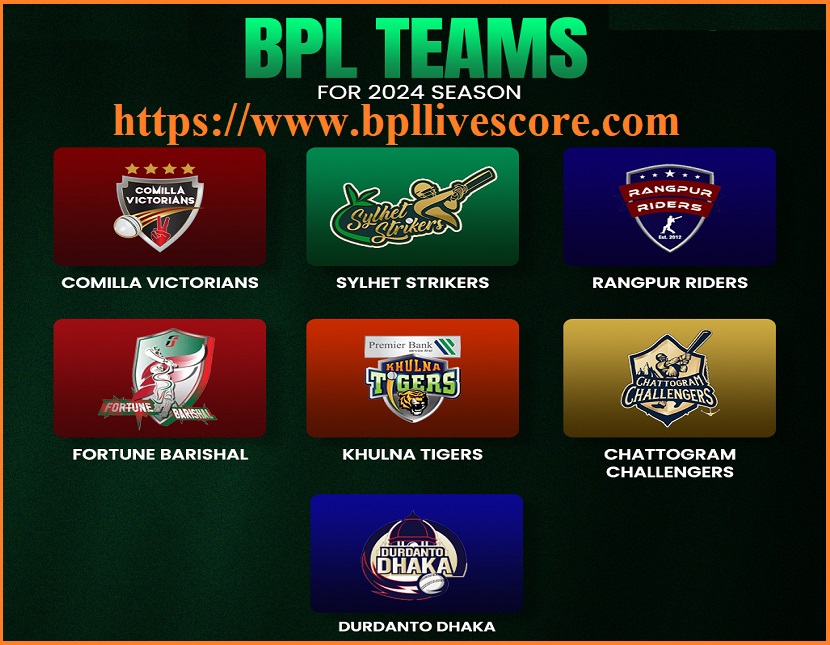 In the last BPL , the Icon players for Comilla Victorians, Khulna Tigers, Rangpur Raiders, Chattogram Challengers, Sylhet Strikers, Fortune Barishal and Dhaka Dominators were respectively Mashrafe Bin Mortaza, Shakib Al Ahsan, Tamim Iqbal, Musfiqur Rahman, Mahmud Ullah and Nurul Hasan. This time, all legendary players are in A+ category. In this year, A+ will be the apex category for players draft.
Mr. Jalal Yunus also explained the reason of that why there is  no Icon players . There are highest five ICON players. There are no seven ICON players. To promote the franchise based teams, this icon method was established. In India , in IPL, the ICON is started with Sachin Tendulkar, Rahul Dravid, and Sourav Ganguly. Bangladesh would like to keep aside this Icon method. The good performer players will be in A+ category. Within 2 or three days the list of  name of different category players will be declared as he said.
Except for the A+ category, two old players players from another category can be kept. Bangladesh Cricket Board is also thinking to minimize the gap of remuneration between the players of  home and abroad.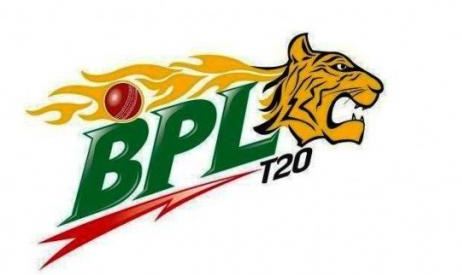 BPL 2024 All Players List by Category
A Category: Mushfiqur Rahim.
B Category: Afif Hossain, Ibadat Hossain, Roni Talukder and Imrul Kayes.
C Category: Rubel Hossain, Mritunjoy Chowdhury, Shamim Hossain Patwari, Irfan Sukkur, Zaker Ali Anik, Mohammad Saifuddin, Muminul Haque, Mohammad Mithun, Saif Hasan, Mukidul Islam Mohad, Al Amin Hossain, Naeem Hasan, Naeem Sheikh, Nazmul Islam Apu, Rakibul Hasan, Syed Khaled Ahmed, Taijul Islam, Yasir Ali Chowdhury.
D Category:  Alak Kapali, Abu Zayed Rahi, Mehdi Hasan Rana, Muktar Ali, Abu Haider Roni, Ariful Haque, Akbar Ali, Alauddin Babu, Enamul Haque Jr., Farhad Reza, Naeem Islam, Rezaur Rahman Raja, Fazle Mahmud Rabbi, Junaid Siddiqui, Zahurul Islam Ami, Kamrul Islam Rabbi, Saikat Ali, Saiful Islam, Mahidul Islam Drawing, Marshal Ayub, Nadif Chowdhury, Rabiul Haque, Ripon Mandal, Soumya Sarkar, Shamsur Rahman Shubo, Sohag Gazi, Sanjamul Islam, Shafiqul Islam, Suman Khan, Sadman Islam, Tanjid Hasan Tamim.
BPL 2024 E Category All Players List
Mohammad Al Amin Hossain (Junior), Sanjit Saha, Mohammad Tanbir Haider Khan, Mohammad Ashraful, Mahmudul Hasan Limon, Mohammad Abdul Majeed, Mizanur Rahman, Monir Hossain Khan, Imranuzzaman, Mohammad Ilyas, Suhrawardy Shuvo, Mehdi Maruf, Rakibul Hassan Sr., Saqline Sajib, Mohr Sheikh Antar, Dhiman Ghosh, Suman Khan, Rahatul Ferdous Javed, Rabiul Haque, Kazi Anik, Salman Hossain, Taibur Rahman Parvez, Maishukur Rahman Rial, Anisul Islam Imon, Amit Hasan, Pritam Kumar, Salahuddin Shakeel, Ruel Mia,
Noman Chowdhury, Pinak Ghosh, Sadman Islam, Ashikuzzaman, Noor Hossain Saddam, Mohammad Sharifullah, Aminul Islam Biblab, Mohammad Hasan Murad, Abdul Halim, Farhad Hossain, Asif Hasan, Jabid Hossain, Abu Sayem, Zubair Hossain Likhan, Mohammad Naeem Islam (Jr.), Sazzadul Haque Ripon, Enamul Haque Jr (pace bowler), Masum Khan Tutul, Zahid Javed, Shamsul Islam, Fardin Hossain Ani, Rabiul Islam Ravi, Rubel Mia, Asaduzzaman Piyal, Sajjad Hossain Sabbir, Mushfiq Hasan, Tauhid Tarek Khan, Sabbir Hossain, Ripon Mandal, Mofizul Islam Robin.
Mohiuddin Tarek, Manik Khan, Raihan Uddin, Alis Al Islam, Sayem Alam, Zahiduzzaman Khan, Moin Khan, Sanaur Rahman, Jasimuddin, AKS Swadhin, Jawad, Mohammad Ashikuzzaman, Nahid Rana, Mushfiq Hasan, Rakibul Hasan, Nazmul Saqib.
F Category All Players List in BPL 10
Nihad-uz-Zaman, Mohaiminul Khan Chowdhury, Abhishek Mitra, Johnny Talukder, Minhajul Abedin Afridi, Azmir Ahmed, Islamul Ahsan Abir, Aich Mollah, Taufiq Khan Tushar, Rayan Rafsan Rahman, Nahid Rana, Mamun Hossain, Mainul Islam, Tipu Sultan, Mohammad Nuruzzaman, Mainul Sohail, Abdur Rashid, Abdullah Al Mamun, Yasin Arafat Mishu.
Iftekhar Sajjad Roni, Mohammad Hasanuzzaman, Shahadat Hossain Dipu, Ajmir Ahmed, Shaheen Alam, Nazmul Hossain Milan, Imtiaz Hossain Tanna, Mohammad Tasamul Haque Rubel, Amit Majumdar, Delwar Hossain, Shahbaz Chauhan, Shahadat Hossain Rajib, Shahnaz Ahmed, Ahmed Sadiqur Rahman, Shehnaz Ahmed, Rafsan Al Mahmud, Mohammad Azim, Mohammad Shakeel Ahmed, Rakin Ahmed, Ali Ahmed Manik, Ifran Hussain.
G Category: Shubashis Roy, Asadullah Al Ghalib, Russell Al Mamun, Habibur Rahman Johnny, Mohammad Asif, Imran Ali, Hussain Ali, Biswajit Halder, Sujan Howlader, Shahanur Rahman, Jai Raj Sheikh, Shafiul Hayat Hriday, Mehrab Hossain Josi, Tauhidul Islam Russell, Zainul Islam, Mahmudul Haque Sentu, Nabin Islam, Golam Kabir Sohail, Kazi Kamrul Islam, Shakeel Hossain, Nahid Hasan, Shakhawat Hossain, Ahmed Abidul Haque, Mohammad Rakib, Mohammad Roni Hossain, Mahmudul Islam Anik, Alamin Raju, Samsul Islam Anil, Abdur Rahman, Zakirul Islam, Habibur Rahman Sohan.
Finally,
The Bangladesh Premier League is going to start on 5th January 2024 and the player draft will be held on 24th September. Seven teams will participate in the tournament. New two teams are going to include . They are Khulna and Rangpur. But Sylhet Strikers will not be in the tournament in this Bangladesh Premier League. Bangladesh Premier League (BPL) T20  All Local and International Player List For Draft on 24th September, 2023.