BPL 5 will be held on November, 2017. BPL 2017 schedule and match fixture announced soon. Bangladesh Cricket Board (BCB) more careful about Pakistanis cricketers for next Bangladesh Premier League (BPL) 2017. Cricket world is more concern about their own players as because of banned of five Pakistanis from cricket for spot fixing in recent time. The BCB is about to Organize the fifth edition of BPL and more careful about playing Pakistani cricketers.
BCB Announced BPL 2017 Schedule of Bangladesh Premier League 2017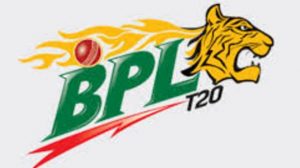 Member of BPL governing council Sheikh Sohel informed about the preparation of next edition of BPL 2017 to www.bpllivescore.com at BCB yesterday. He said, "we will try our best to make BPL free and fair from any kind of unpleasant conditions. We will permit the Pakistani players to play in the BPL after checking the NOC from Pakistan Cricket Board (PCB). We will match the information given to NOC with the code of conduct of BCB, then we will permit them to play.
See Also: BPL 2017 Player Auction Sold & Unsold Players List
See Also: BPL T20 2017 Match Fixture, Players & Points Table
The opening batsman of Pakistan cricket team, Sahjeeb Hasan is banned from all kind of cricket tentatively for his participation in spot fixing in recent time. Before that the left hand fast bowler Mohammad Irfan also got the same punishment. Sharjil Khan, Nasir Jamshed and Khalid Latif also banned from cricket tentatively, this is decided by PCB after investigation.
For this incident, BCB is more careful about BPL. Beside that, they are to make BPL more attractive and to increase franchise ahead of next edition, says Sohel. The fifth edition of BPL to be held in November next but they are not sure enough whether it will Organize in the mean time or not. Sohel said, "the national team is more busy now and most of the officers of BCB are in India and Srilanka, besides that the champions trophy also be played few months later. We will take the decision ,when BPL to be Organized".