Sylhet Surma Sixers Team Squad and All Player List in BPL T20 2017. Bangladesh Premier League (BPL) 5 Surma Sixers Sylhet Player List 2017. Surma Sixes is the newly added franchise of Bangladesh Premier League. The team will be featured for the first time in BPL history representing Sylhet.  As the fifth edition of Bangladesh Premier League is not so far away from now, it is actually the time for the franchise to work on the team squad with a view to building up a strong team capable of clinching the title. Surma Sixes franchise has already finalized few players and the formation of full squad is already going on. Amidst that we are going to tell you about the details of Surma Sixes team squad for this edition of BPL 2017.
Sylhet Surma Sixers Team Squad and Player List BPL 2017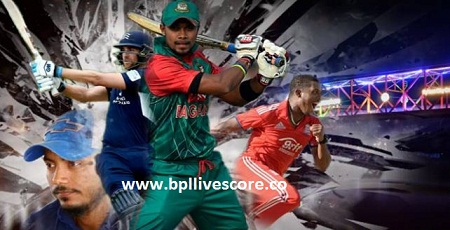 Surma Sixes Sylhet Icon Player : The franchise has managed to catch big fish when it comes to selecting the Icon player. The franchise has bagged Sabbir Rahman as he will be joining as the icon player for the franchise. The contract with the right hand batsman has already been completed and he will be joining the team right from the beginning. Inclusion of Sabbir Rahman in the squad is news for the team as Sabbir is the T20 specialist of Bangladesh national side. He was the lone Bangladesh player to hit a century in BPL 2016. Check BPL 5 live score from www.bdcricscore.com
Sylhet Surma Sixers Player List Local and Foreign Of BPL T20 2017
Check Surma Sixers Sylhet Local Player : Sabbir Rahman (Icon Player), Mehedi Maruf, Nazmul Hossain Shanto, Abul Hasan, Alok Kapali, Imtiaz Tanna, Abu Jayed.
Check Surma Sixers Sylhet Foreign Player : Dawid Malan, Richard Levi, Luke Ronchi, Liam Dawson (All-Rounders), Adam Zampa (Bowlers), Chris Jordan (Bowlers), Kane Williamson (Batsmen) and James Faulkner.
Surma Sixes Squad So Far
David Malan: David Mallan has signed for the franchise already and will be a crutial part of the team. The English batsman is very good when it comes to T20 cricket.
Chris Jordan: The English all-rounder has also been included in the Surma Sixes team squad and will play for the team from the beginning g of the season.
Abu lHasan Raju: Abul Hasan Raju, the Bangladeshi bowling all-rounder also signed the contract with the team and will feature as a crucial member of Surma Sixes.
Bangladeshi batsman Alok Kapali is also supposed to join the team. The complete squad of the team will be finalized soon and we will update you about that. If you are interested to know about Surma Sixes team squad and updates, please stay connected with us, remain informed.
Incoming search terms:
Sylhet surma sixer , BPL 2017 SURMA SIXERS SYLHET TEAM SQUAD , Surma sixers team , sylhet surma sixrs tim player in bpl , bpl 2017 Surma Sixers Sylhet squad , Surma sixers sylhet 2017 bpl player name , sylhet surma sixes 2017 captain name , BPL 2017 Surma Sixers Sylhet player Lest , BPL Surma Sixers Team , Surma sixarsh bpl2017 , bpl 2017 surma sixes playrs , Bpl 2017 sylet surma sixers saqad com , surma sixer player , surma sixer player list 2017 owner abulmal abul mohit , Surma sixers sylhet BPL , Surma Sixers Sylhet BPL 2017 , bpl 2017 sylhet surma sixer player list com , surma sixers sylhet team , sylhet surma sixer term song , sylhet Surma sixers full squad , sylhet surma Sixers joined all players bpl t20 2017 , sylhet surma sixers playars list 2017 , Sylhet surma sixsers 2017 player list , Sylhet surma sixers final player list in bpl 2017 , BPL2017 surma sixers player list , sylhet surma sixers play , Surma sixers sylhet team squad , BPL Sylhet surma sixers player list , Surma sixars sylhet player list , surma sixer bpl 2017 team , www surma sixers sylhet , surma sixers sylhet 2017 players , surma sixes sylhet all players list , bpl 2017 surma sixers all plair picher , Sylhet surma sixers player talika , bpl surma sixers players , bpl player surma soxers , all pleayer list of surma sixers sylhet for bpl 2017 , Www sylhet surma sixers 2017 player com , BPL PELAR LEST SYLHT , Bpl sixers full squard , Bangladesh premier league bpl 2017 surma sixers player news , bpl 2017 surma sixers team squads , bpl 2017 surma sixes plars , BPL 2017 surma sixes player , BPL 2017 Surma sixes player list , Bpl 2017 surma sixers team player , bpl 2017 sourma sixsers squad video , Bpl 2017 shurma sixer team player , Bpl 2017 8 team surma sixers player