One after another controversial action, questionable decisions, corruption and for involving in irregular practices Mr. Srinivasan has finally lost the post of Chairman of ICC. But most exciting news is that BCB and ICC's ex president AHM Mustafa Kamal claims that Srinivasan put pressure on BCB to close Bangladesh Premier League (BPL)!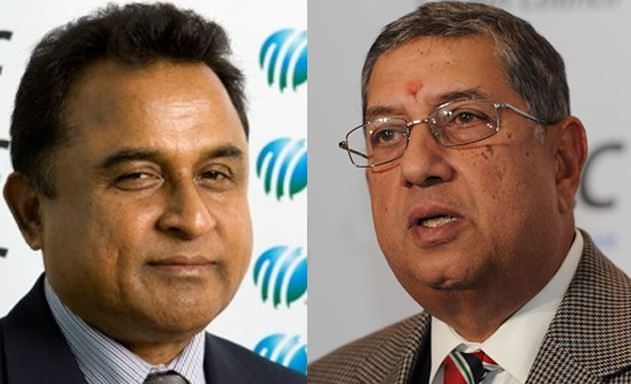 But BCB refused it immediately and former BCCI president pressured BCB to change the name of BPL because they did IPL before Bangladesh Premier League and the rights of Premier League title belongs to them. Srinivasan has also threatened to file lawsuit against BCB if they do not change the name. Mustafa Kamal refused this offer too and said back to him that, before BCCI organized IPL, BCB organized a tournament called Dhaka Premier League where Indian Cricketer Raman Lamba died while he came here to play the tournament. Therefore, he claimed that BCB will file lawsuit if Srinivasan extended the argument further.
Srinivasan Forced Kamal to Stop Bangladesh Premier League T20
AHM Mustafa Kamal also claims that Srinivasan was so angry on Kamal when he refused to stop BPL and from their rivalry start which come to light when Kamal criticized the umpiring of Bangladesh vs India World Cup Quarter-Final match. After witnessing so many voices raised against Srinivasan in electronic and print media, BCCI finally has decided to replace Srinivasan from the post of ICC Chairman and Kamal, without any strange appreciated the decision. Kamal also said that ICC is now 'curse' free and he was waiting for this decision. He further mentioned that it was his biggest achievement from cricket.
Shashank Manohar : ICC New Chairman
BCCI's current President Shashank Manohar will be the new chairman of ICC. He will perform this duty until 30 June, 2016. BCCI has taken this decision on Monday in their annual general meeting in Mumbai. Srinivasan was not present in this meeting. He was not even called to attend the meeting. Srinivasan had a chance to come by become the representative of Tamil Nadu Cricket Association. But, now it is represented by S.Ramon. After the death of ex president of BCCI Mr. Dalmia, the newly appointed president Shashank Manohar publicly announced that he will replace Srinivasan within a few months. Finally BCCI's current President made his declaration true.