Shakib Al Hasan to Appear in T10 Cricket League 2019. World cricket is witnessing massive changes over the last decade. As a part of that T20 cricket, now the shortest format of Cricket was introduced and evolved to a certain state that all the cricket nations are now playing plenty of T20 matches. Now, the world of cricket is about to witness another major change as T10 cricket, the new format of the game is going to be introduced and it will be exactly half of a T20 match in terms of length and time.
Shakib Al Hasan to Appear in T10 Cricket League 2017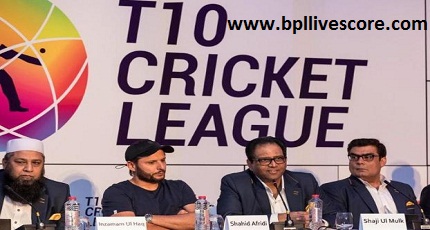 For the very first time in cricket history, T10 cricket is going to be introduced in Sharjah and a number of start cricketer including Bangladesh all-rounder Shakib Al Hasan is going to take part in it. The match of T10 cricket will last for only 90 minutes, the same as a football match and the experiment will be conducted from December 21, 2017. The tournament will be continued for four days and apart from Shakib Al Hasan cricket legends like Kumar Sangakkara, Shahid Afridi, Virender Sehwag and leading cricketers like Chris Gayle and Eoin Morgan are supposed to take part in the tournament.
Ahead of the tournament, former Pakistan skipper Shahid Afridi has hailed the people arranging this as he said, "I am very excited about the tournament and keen to be a part of it." English cricketer Eion Morgan also praised the initiative as he said, "T10 cricket is played almost in all places in the cricket countries. Now we will get a chance to play it and I am hopeful that everyone will enjoy it." In total 120 players have been selected so far and best all-rounder of recent time Shakib Al Hasan has also been included in the player list.  BPL 2019 Match Schedule of Season 7.
About T10 Cricket
The tournament will take place between December 21 to December 24
The players draft will be held on October 25
In total 120 players will be placed for auction
Former Pakistani cricketer Inzamam Ul Haq already bought a franchise named 'Punjabi Legends'
Get all the updates of T10 cricket along with all other news of recent cricket events here on our site. Stay with us and remain updated.