The COVID-19 pandemic postponed every event last year, including the Bangladesh Premier League (BPL). But, Bangladesh Cricket Board (BCB) has announced organizing BPL 8 next year.
On Friday (May 26), BCB media committee chairman Jalal Yunus expressed optimism while speaking with the media. He said the board wants to gain the confidence to host the BPL successfully by hosting other domestic events like the Dhaka Premier League (DPL) and home series against big teams like Australia, England, and New Zealand.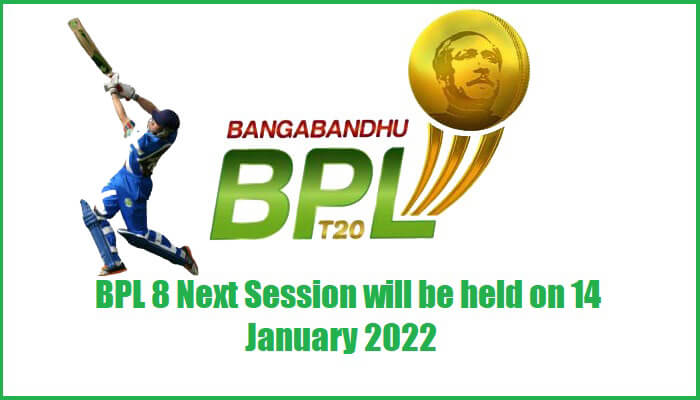 The Bangladesh Premier League (BPL), the top professional Twenty20 cricket league of Bangladesh, is in its eighth season in 2021–22. The tournament is organized by the Bangladesh Cricket Board (BCB). The season was expected to begin in March of 2021. Nonetheless, the league was canceled and rescheduled for March 11, 2021, from January 14 to February 28, 2022. BPL 8 Final Match Held on 28 February 2022.
Jalal said, "There is an important game ahead, a first-class game- BCL-BPL. If we bio bubble well in organizing this, then BPL will be held. We have done Bangabandhu T20 Cup before. We have some experience. A team has been formed and they know how to do it. "
He added that the BCB also wanted to bring in foreign cricketers in the Bangabandhu T20 Cup organized in the style of BPL last year. But the decision was not taken to give the local players a chance to play.
"We could have brought in foreign players for the Bangabandhu T20 Cup. Maybe I did not get that quality player, but many were willing to come. I just wanted to play my players. Otherwise, I could have brought in foreigners last year. "
Jalal also added, "BPL is a great opportunity, of course. If we can organize these well, if we can organize a series against such a big team in this epidemic situation, we will get encouragement (BPL)." Here we provide BPL live score and match result update.
Jalal Yunus told about the period of arranging BPL, "If we do BPL 8 in January, try not to let the Indian variant spread. June 15 is a very crucial time. In the meantime, we will try to control the COVID situation and not spread the virus more. It will be more convenient for us to organize the games ahead."
The T20 World Cup will be held in October. Before that, Australia, England, and New Zealand will visit Bangladesh. Jalal thinks hosting the BPL will be easier if these three series are successfully organized against three big countries outside Asia.
The forthcoming BPL 2022 season will run for 36 days. Honoring the 100th birthday of Bangabandhu, the league was titled Bangabandhu BPL T20. The game includes the same seven squads who contested in the past period. The final match of the Bangladesh Premier League was conducted in December 2019, and Rajshahi Royals won by twenty-one runs defeating Khulna Tigers.
The BPL 8 will take place in three stadiums around Bangladesh.
One is Zahur Ahmed Chowdhury Stadium in Chittagong. It has a capacity of 20,000 people.
Another is Sher-e-Bangla National Cricket Stadium in Dhaka, with a capacity of 26,000 people.
The last one is Sylhet International Cricket Stadium, Sylhet. It has a capacity of 18,500 people.